Gliding over Charvak lake in Ugam-Chatcal National Park
PARAGLIDING IN UGAM-CHATKAL NATIONAL PARK



Paragliding is one of the exremal type of tourism in Ugam-Chatcal national park.

Itinerary: Tashkent – Ugam-Chatkal national park – Tashkent

Region: Ugam-Chatkal National Park, Western Tien-Shan, Uzbekistan
Season: end of March/beginning of April – middle of October (up to rains);


Flying time during the day: 11:30 a.m. – 16:00 p.m.;
Duration of flying in tandem: 10 min;
Important note: fly depends from weather and is subject to check a forecast in advance!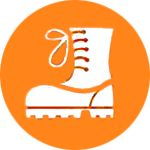 Recommended outfit:
1. trekking boots or sport footwear;
2. tracksuit or jeans and sport jacket;
Crash helmet provides by pilot-instructor.

2021 FIXED DATE GUARANTEED TOURS IN UGAM-CHATKAL NATIONAL PARK:
April Tulips Watching Hiking
Hiking
Tours to Mountain Lakes
Horse Riding
Trekking
Rainbow Trout Fishing

Useful links:
Hiking/Trekking in Uzbekistan
Outdoor adventure in Uzbekistan
Homestay in the Guesthouse on Charvak lake in Ugam-Chatkal national park
Hotels on Charvak lake in Ugam-Chatkal national park
Hotels of Chimgan-Beldersay ski resort in Ugam-Chatkal national park